Revolutionize your customer service strategy. 
Let WayPath boost your customer service performance and streamline operations for data-driven success.
Elevate your customer service game with Service Cloud, a dynamic cloud-based platform that will help you deliver exceptional customer experiences. Implemented by WayPath, Service Cloud will end the silos of customer interaction management and embrace a unified platform that brings phone, email, chat, and social media interactions all under one roof.  
With Service Cloud's intuitive features such as intelligent routing, case and knowledge management, and self-service portals, your customer inquiries will be resolved in no time. Plus, with robust reporting and analytics tools, your business can make data-driven decisions and stay ahead of the curve.  
By streamlining your customer service operations and increasing service agent productivity, WayPath and Service Cloud will empower you to build long-lasting customer relationships that will drive your business growth. 
Discover how WayPath can help you leverage Service Cloud to provide trustworthy, dependable customer service from any location.
At WayPath, we've successfully implemented, integrated, and customized CRM systems for organizations of every size and industry. We have the technical expertise and the business acumen needed to understand our clients' business goals and support them at every stage of their Salesforce solution project, from discovery to delivery.
WayPath can unlock the full potential of your customer service with Service Cloud's powerful features.
Automation and Workflows

— Streamline

workflows using no-code and low-code builders as well as workflow automation, simplified cross-departmental processes, and the ability to adapt your business processes on a flexible platform

 

Service Cloud for Slack

— Share metrics, enhance case and incident resolution efficiency, expedite data access, and seamlessly collaborate with partners

 

Case Management

— Increase agent efficiency with productivity tools and a single screen to seamlessly handle cases as you unify customer data

 

Omni-Channel Routing

— Automatically route cases from any channel, including messaging, chat, email, and voice, to the most suitable agent based on their expertise and skill set

 

Knowledge Management

—

Boost agent productivity, expedite case resolution, and ensure consistent responses by with optimized search and recommended articles; enable customer self-service by embedding knowledge articles and utilizing chatbots and AI for customer queries

 

Reporting & Analytics

— Elevate team efficiency and decision-making regardless of location by utilizing prebuilt dashboards that monitor agent performance, KPIs, and channel usage

 

Customer Service Incident Management

— Efficiently resolve major disruptions and address them at scale by equipping your teams with the necessary tools to identify, track, and resolve customer concerns

 
Learn more about Salesforce and CRM on our blog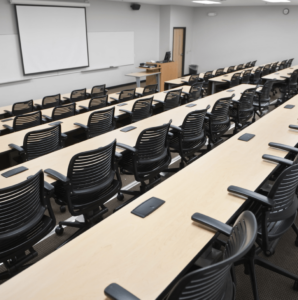 In business, we often talk about staying ahead of the curve. But how about setting the curve and
Read Article
Start the conversation about Service Cloud
Curious to hear more about other companies WayPath has helped leverage Salesforce?
Helping Financial Organizations
Curious to hear more about other insurance companies WayPath has helped?